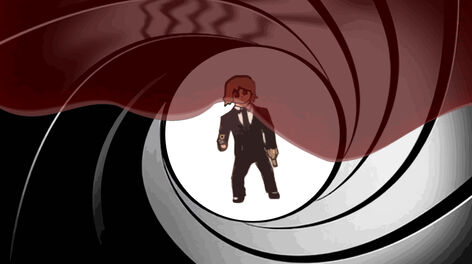 What is this page?
This page is the list of all the "Special Weapons" in VOAU (one may notice that not all of the weapons are guns, but the title is catchy and it's a quote from Marcus Kincaid).  The list of pages was overflowed by weapons, so I put them here in its own little tab.  Now of course, the list:
Special Weapons Mk.2
Aaron
Commando [Redraw in Progress]
556xi S.I. [Incomplete]
Nate
"Flash Shield"
Hk USP S.I.
Tyler Johnson
Colt Desert Storm
M45 Pulp Fiction
Simon
EX-41 "Siberian Blizzard" [Incomplete]
Ren
Nag. Mos1891
Control and Solution
「死んで下さい」 [Redraw in Progress]
Isha
Aki
PTMk.1 HyperFire [Incomplete]
Jacob
Justice and Liberty [Redraw in Progress]
Kari
G36 CAR [Redraw in Progress]
CQB A2 "SMAR" [Incomplete]
PTMk.2 SureShot [Incomplete]
Hk USP S.I.
Grace
MPX-YZ [Incomplete]
HP-SFW [Incomplete]
DJ Scully
FN "Scully's Cool Assault Rifle" SCAR [Incomplete]
Project 90 Bullet Spitter [Incomplete]
Mr. Nobody
Demon Hunter [Incomplete]
Alex
PTMk.3 KraftVapen [Incomplete]
Ashton
El Diablo [Incomplete]
M60-M80:E3S4 [Incomplete]
Revolving Thunder [Incomplete]
MP5K-FUJ [Incomplete]
Hyun-Ae
Leila
Pancor "Sledge" hammer [Incomplete]
Crossbow Multi-tool
Ad blocker interference detected!
Wikia is a free-to-use site that makes money from advertising. We have a modified experience for viewers using ad blockers

Wikia is not accessible if you've made further modifications. Remove the custom ad blocker rule(s) and the page will load as expected.