The infamous and all-known ex(?) best friend of Aaron Maximus.  Though he may have been his old partner, Nate's involvement in VOAU is more far-reaching to everything and everyone than Aaron's is.  His actions are beyond reproach.
Basic Information
Born at an unknown time in Texas, not much is known of his life before encountering Aaron.  The two met when they both enlisted into the military, later getting more involved in it.  After both of them losing their wives in a freak accident, they both tried again at living a family life with new people.  This soon also turned into failure. While Nate ended his relationship with a pyromaniac, Aaron's relationship would end at the disappearance of his partner.  He became upset, and would argue with Nate.  To this, Nate left Colorado and moved back to Texas.  Before he did so and thanks to the scientific research Aaron did about his father, he made Nate invulnerable to time as well.  As they both outlasted time, Nate got a strange call in December of 2085.  This was regarding an operation The Anger had been led to by her late, unknown accomplice.  After meeting secretively in Tokyo, Japan, the two attempted a relationship.  Ren then killed Nate after discovering his involvement with Aaron, to which he had been brought back from death now in his own home.  Nate realized the fault of having relationships with potential psychopaths, and wanted to get back into military action again.  In doing so, he found his way into the Horzine mercenary program to eliminate the ZEDs from Europe.  After failure of entering Europe on an initial try, Scully got himself involved in trying to get Nate to Europe.  Then Ren applied to the program and made her way to Europe and Nate did so too.  He was soon abandonded by their escape plan and was left alone.  Without anything to do, he outlasted nearly a month alone until he was confronted by Kari along with her two surviving friends.  After traveling with them long enough to get the two surviving friends killed by Ren while she and Scully were also escaping, Kari grew to fall in love with Nate.  Soon accepting the direction of the situation, he gave in and started a relationship with her.  As of January 2087, they still are together.  They both soon escaped Europe almost weeks before the Northern War, which would eliminate all ZEDs from Europe.  Nate and Kari lived in Miami, Florida happily until Nate's involvement with the trio to honor Jacket had him caught.  He took Kari and left Florida for good.  After driving across the United States to the west coast, the two took refuge there to avoid Ren, Aki, and Jacob.  When the two had been living for about a month there, Nate got a call from Aki in apology and offered him to join to work with her and her new found friends.
Skillset
Experience in street/drift racing and driving (advanced level)
Assault rifle marksmanship and versatility (advanced level)
Survivalist and tactical versatility (advanced level)
Fighter/civil pilot specialist (intermediate level)
Army Ranger and GSG-9 special training and experience
Special Operations gadget training and experience
20th Century combat experience specialist
Experience in romantic relationship handling (intermediate level)
Debate, counterarguing, and circumnavigating statements (advanced level)
Fluently bilingual (English and German)
Experience
Veteran of The Great War (Arabian Front, Western Front)
Participated in The Realm of 935
GSG-9, OP 115, and Army Ranger enlistment combat veteran
Shipping Organization CEO: Grand Theft Auto and Importing/Exporting goods
Frequent street and drift racer
Slight involvement in Hotline-styled work
Veteran of World War II (European Front, Pacific Front)
Veteran of the war in Vietnam
Visited the Moon
Previously often using the MDT
Past apprenticeship of bladework (specifically knives)
Survivalist of ZED outbreak
Veteran of the Terror/Drone Conflict of 2025
Does know/has known every other involved individual
Sidenotes
[Personal Song]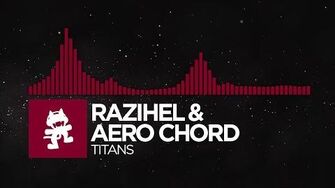 Ad blocker interference detected!
Wikia is a free-to-use site that makes money from advertising. We have a modified experience for viewers using ad blockers

Wikia is not accessible if you've made further modifications. Remove the custom ad blocker rule(s) and the page will load as expected.