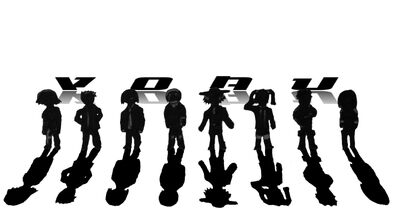 A list of all pages on the site (year indicates when I created them)
In brackets will be a status message declaring whether a character is missing or dead (for vehicles, a status of destroyed may be applied instead of dead)
Although this list contains the characters, objects, and vehicles, you may also use the categories
Significant Characters
Kari Frost (2015)
Jacob (2015) [Presumed Dead]
Aki Yamada (2015)
Isha (2015) [Presumed "At Peace"]
Ren Kimura (2014)
Simon Peterson (2014)
Nate (2011)
Aaron Maximus (2011)
Special Weapons
There were so many guns that the VOAU characters use that I made an entire page on it!
Check out "Glorious Guns!" in the "Page Database" tab!
Non-imaginative VOAU Characters
Jacket [Dead]
Locke [Missing]
Takumi Fujiwara (His Legacy)
Other Characters
Positive and Negative (2014)
"Burginator" and "Brosef" (2015)
Jodie (2015) [Dead]
Cassandra (2014) [Dead]
"Mr. Nobody" (2015)
Hyun-Ae (2016)
Asher (2016)
Leila (2016)
Tyler (2016)
Grace (2016)
Undisclosed SCPs
Why the reason of the numbers?  They don't have any, so I mock them as vapid as I can
SCP-106-3K1A
SCP-079-3K1A
SCP-1048-3K1A
SCP-066-3K1A
Error: [Uncategorized]
"The Hacker" (2016)
935-X2 Mk2 "Hydroplane" (2016)
"Katya" (2017)
Ad blocker interference detected!
Wikia is a free-to-use site that makes money from advertising. We have a modified experience for viewers using ad blockers

Wikia is not accessible if you've made further modifications. Remove the custom ad blocker rule(s) and the page will load as expected.