(This page is of a character that actually exists and is limited to the knowledge and involvement in VOAU only, and not the general knowledge because it cannot be falsified)
Involvement in VOAU
Wolf is a rutheless and greedy psychopath in the PAYDAY gang of crime.net, managed by Bain.  Simon and Aki both knew him as he seemed to believe they had been logical new members to the team.  Unlike Hoxton, Chains, and Dallas, Wolf could not gain the privelage of having his own new additions to the team, and they were rejected.  This, ironically, is how Simon and Aki came to meet.
Dr. Mr. Fantastic Sir, you nailed it!
Side Info
Preferred Weapons: Bofors AK-5, IWI Jericho 941, Ithaca M37 "Homeland Security", EX-41 "China Lake", Nailgun
Personal Song: The Mark (Simon Viklund)
[Personal Song]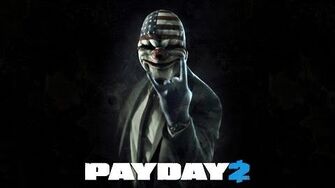 Ad blocker interference detected!
Wikia is a free-to-use site that makes money from advertising. We have a modified experience for viewers using ad blockers

Wikia is not accessible if you've made further modifications. Remove the custom ad blocker rule(s) and the page will load as expected.